COVID-19 Update: Open for Key Worker / Key Business deliveries & General Enquiries.
Bespoke Liquid Nitrogen Ice presentation station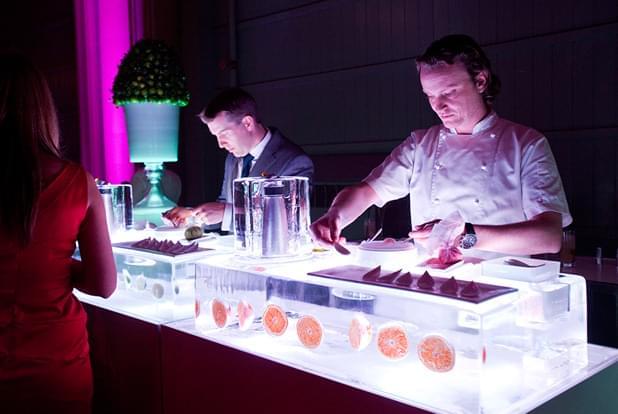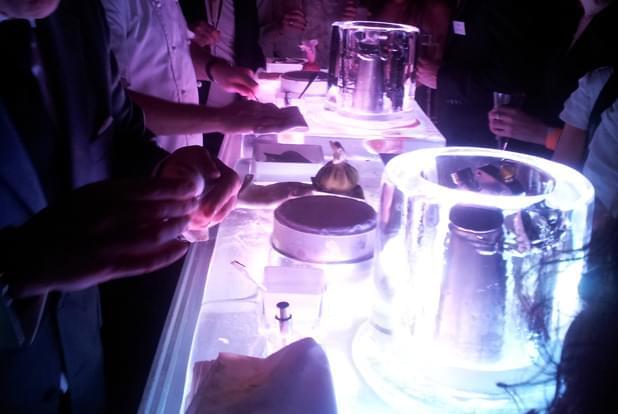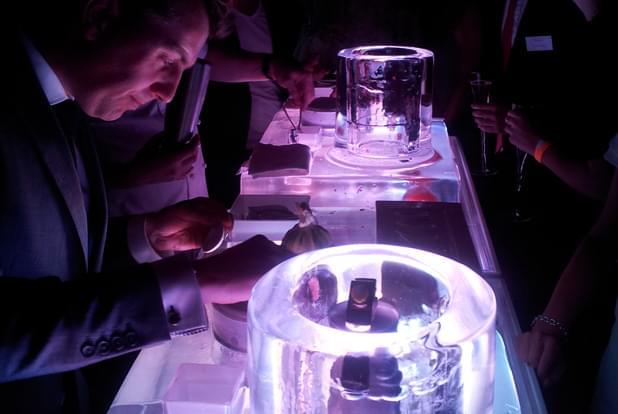 Title:
Bespoke Liquid Nitrogen Ice presentation station
Client:
Rhubarb Food Design
Category:
food-drink-displays
Location:
Royal Albert Hall, London
Description:

The

 

Creative

 

Brief:

 The design team at Rhubarb Food Design approached us with a brief to create a bespoke ice service station, integrating liquid nitrogen preparation flasks and interactive preparation for a showcase event. The showcase event, for VIP clients from the Music and Corporate world, was to be hosted by the Royal Albert Hall to celebrate its catering collaboration with "rhubarb" Food Design and also to mark its 140th anniversary. The double celebration was held in the circular Gallery, overlooking the famous auditorium. Event Caterer of the Year "rhubarb", took the opportunity to highlight its recent partnership with celebrity chef Heston Blumenthal, who put in an appearance entertaining guests with a bit of live action cooking.

Innovative

 

Solution:

 Icebox took the client's brief, and using the equipment to integrate into the station, created the perfect solution, to maximize the impact of this exciting new feature for ''rhubarb'' and Heston's team. Citrus fruits were frozen within the ice, to compliment the flavours used by the chefs in their special frozen dessert. The essential features were to attract the audience to the ice service station and to practically accommodate all of the Chef's service requirements and present their ingredients at the right height and level. The height also allowed the Chefs to interact with guests as they prepared the spectacular food.

Dynamic

 

Result:

 The stunning result was not only an attractive and impactful ice design solution, but also a practical one that the chefs found easy to use and work with. Demonstrating the highly effective use of ice for food and beverage service, the Icebox created exactly what the client requested. This ice design has now become a 'Signature piece' for the ''rhubarb'' design and kitchen team for the interactive preparation and presentation of this style of food service.