COVID-19 Update: Open for Key Worker / Key Business deliveries & General Enquiries.
Cool Crew
We only let them out for deliveries and set ups.  We keep them locked in the freezers at -24 degrees (even on days off), these guys live for ice!  Well renowned as the best looking, fittest and friendliest crew in the events industry.  Wanna meet these Gods?  Please and order!
Unknown fact about Cool...
Where to start…
Piotr Korotkiewicz
Freddie Tudor – Operations
When we design it and carve it for you, this guy makes sure it gets to you … in one piece.  If Freddie Tudor AKA Piotr Korotkiewicz (we just call him Peter) is not on form, it may not happen.  Luckily we've genetically programmed him to be on form every day of the year (well we let him have Christmas off … sometimes) and he is the expert in making it happen – no matter what.
Unknown fact about Piotr...
Piotr is a bit of a chef and comes in every morinng with a freshly baked cake for us all.  Actually that's not true but when he reads this he'll have to as everything on this page is true.
Production
Goldie Springburn and Gyzmo Ady - Production
Krisztian Pogany and Csaba Vass are the 'real' Ice Men of the Icebox! Krisztian and Csaba are the ice cogs in the crazy Icebox 'making it happen' world.  These guys create amazing ice sculptures, whether designing and producing small table centre logos, fantasy creatures or 8 tonne full size ice houses in Germany, they know no limits.
Unknown fact about Production...
Unknown fact about them: Csaba is actually 84 and Krisztian is 103, but as they have been working in the freezer at -7 degrees for so long, they are now both benefitting from being cryogenically frozen in time.
Greg Pittard
Managing Director
From an ice bagger back in 2003 to Managing Director in 2018, Greg just can't stay away from us!  Describing himself as an ice cube geek, he can talk for literally hours about frozen water, even throwing in a few chemical formulas here and there!
Unknown fact about Greg...
Greg has sold ice to Eskimos … no joke!
Richard Elmer
BJ Punchbowl - CEO
Known off-screen as Richard Elmer.  Taking the blame for this outrageous idea and giving everyone on screen names.  Richard is our own UK adopted (saved?!) Aussie Galah…
Unknown fact about Richard...
While setting up an event at Madam Tussauds, he politely asked a gentleman (3 times!!) if he could step aside so he could bring some ice through.  The gentleman never moved … turned out to be a wax figure of Sean Connery! Ha, red faced Richard quickly scuttled off with onlookers laughing loudly (he is banned from set ups now).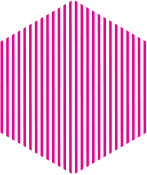 We are currently looking for drivers

Got what it takes to be an iceboxer?