COVID-19 Update: Open for Key Worker / Key Business deliveries & General Enquiries.
Icebox is UK and Europe's number one ice specialist, continuously breaking
boundaries whilst maintaining the highest level of style and creativity.
CREATIVE
We'll take your brief and give you at least three solutions. One for what you've asked for, one for something better and one for something so much better it's out there! It's a fact that half our clients go for option three … after they've seen the power of ice.
Innovative
Our team of ice designers and artists push the boundaries of what is possible. We've suspended working electric lights in ice, carved ice chandeliers, ice cars, aquariums, ice houses, permanent and semi-permanent pop-up ice installations and beyond. We are the innovators in the use of ice.
DYNAMIC
We've been leading the way in the global and UK ice carving industry since 1993. We thrive on providing creative, innovative solutions to exceed our client's needs and excel in managing complex logistics and meeting crazy deadlines.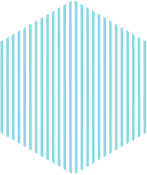 award winning!
Since 1993 we have received multiple awards recognising our talent across the event and ice carving industry. Icebox has featured heavily in the International and UK press and TV; the chances are if you have seen an ice sculpture in your life, it is most likely one of ours!